pilates

at studio core aspen
---
Created by Joseph H. Pilates in the 1920's, Pilates has experienced explosive growth throughout the worlds of physical therapy, dance and physical fitness. It's popularity is shown by the fact that in America the numbers participating in this practice topped 10.5 million in 2004.
Originally called 'Contrology', Joe Pilates stressed the importance of establishing harmony between mind and body. More than a physical fitness regimen, it emphasizes the connection between the physical training and mental focus or harmony. Pilates work consists of exercises done with or without apparatus. Mat work is done on the floor without the assistance of machinery so the practitioner is working against gravity with his/her body weight as the challenge. Working on the Pilates apparatus enables a beginner to enjoy the 'support' of the machinery while learning the basic principles. The advanced student working at a higher level of difficulty will see that the equipment is an integral part of challenging the core muscles.
Well documented research shows that Pilates improves motor control in postural alignment and spine stability. Improvements in flexibility and range of motion increases are very respectable also. Dramatic impacts on injury rehabilitation and especially lower back issues have been shown.
---
"You will feel better in 10 sessions, look better in 20 sessions
and have a completely new body in 30 sessions."
– Joseph H. Pilates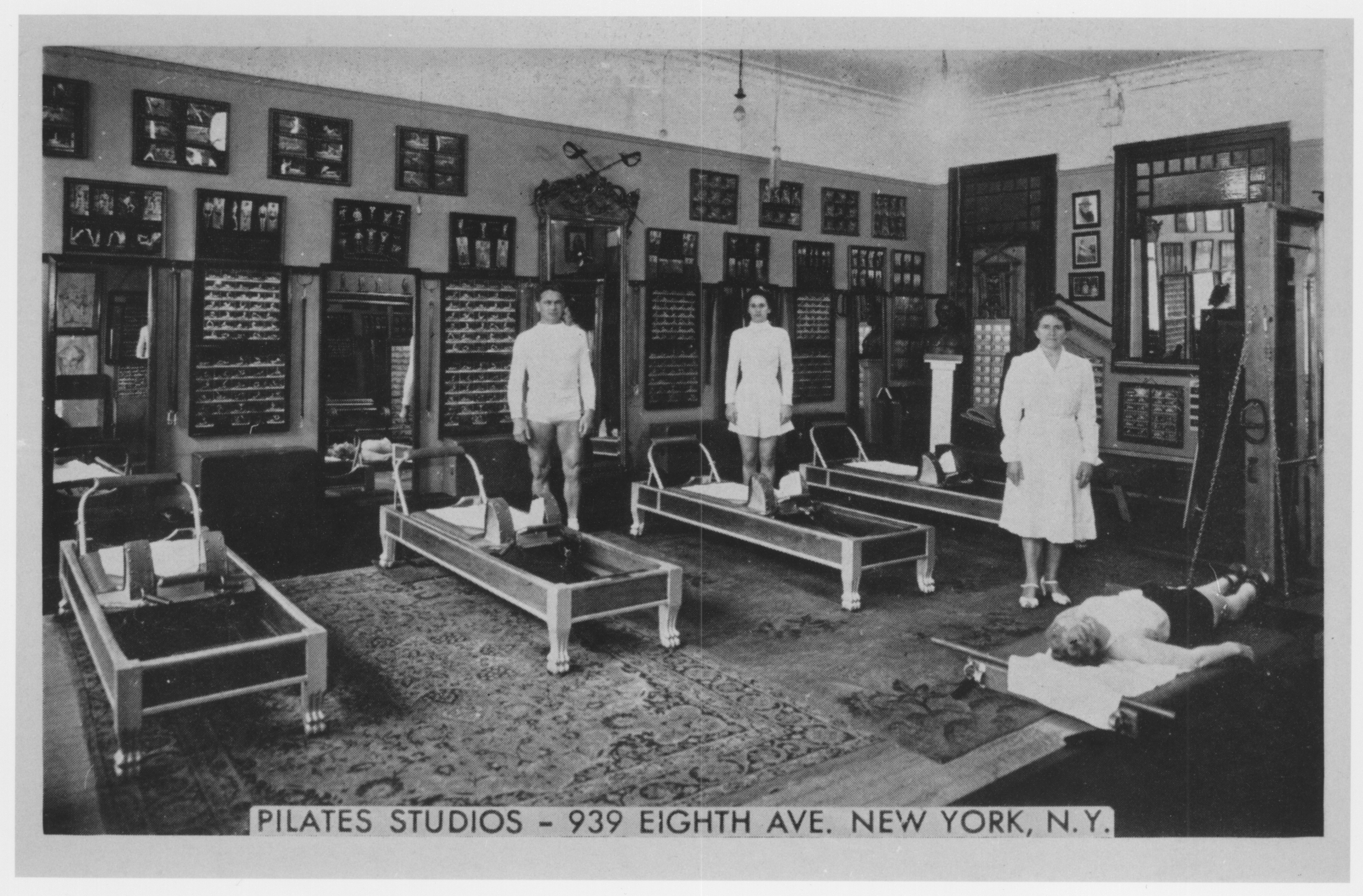 Principles of Pilates
Core Stength (Abdominals and Back)

Breath as the Key to Engagement of Musculature

Pelvic Stability

Scapular Stabilization

Ribcage Placement for Postural Enhancement

Spinal Support through Planes of Movement

Muscle Strength